Allianz Cumann na mBunscol Chill Mhantáin Article 25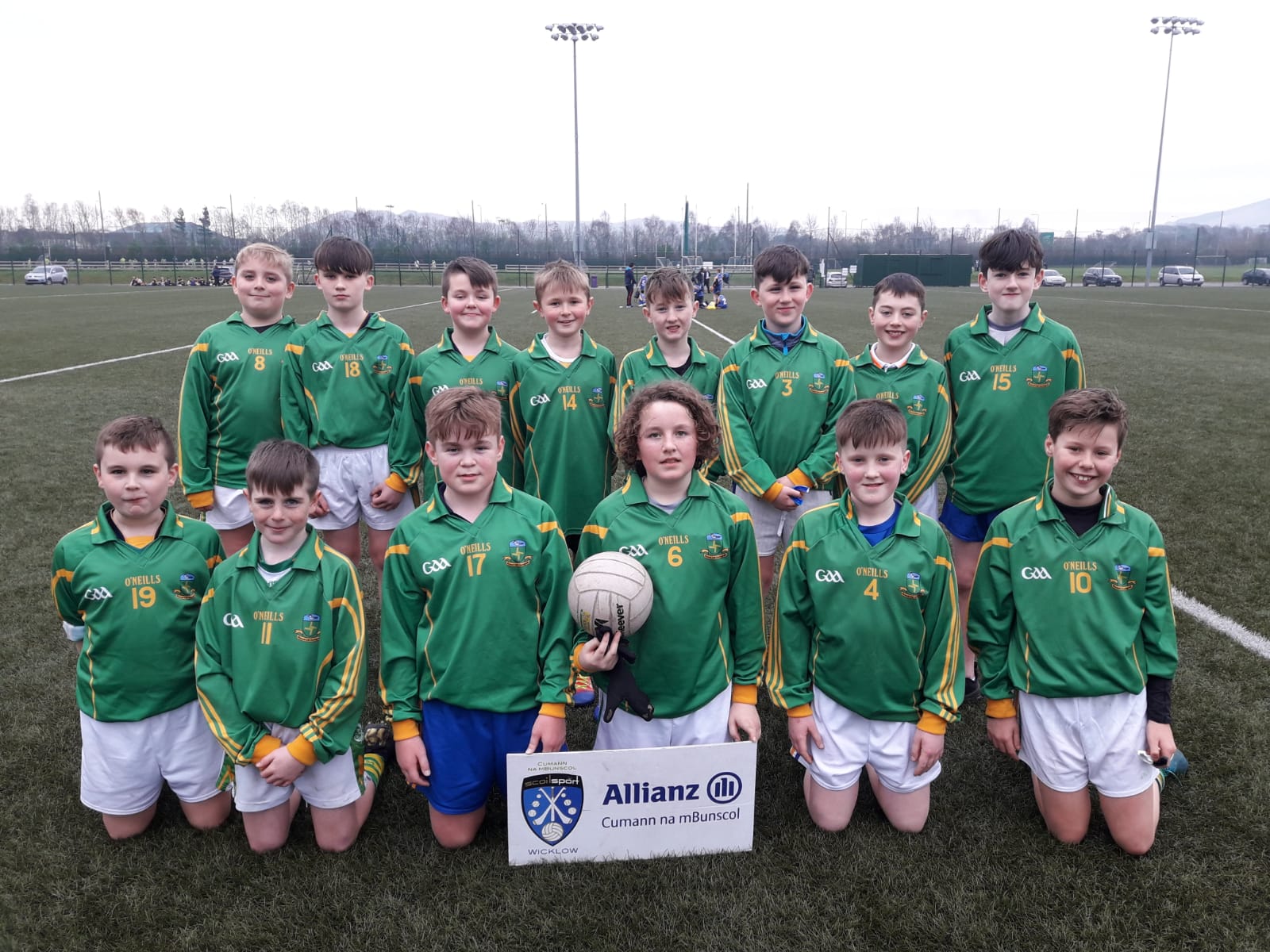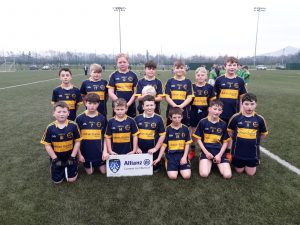 Newtown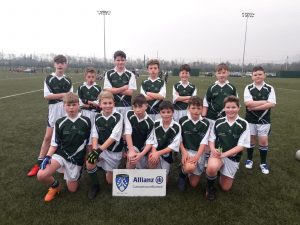 St. Brigids
Cover photo: Kilcoole
National Awards are on the Horizon
The annual Cornmarket Cumann na mBunscol National Awards take place this year in the Sligo Park Hotel on this Friday 8th March.  Kilcoole Primary School has been nominated in three award categories.  They have been shortlisted in 'Large School of the Year', 'Promotion of Gaelic Games and Culture', and the 'INTO 150th Year Celebration Award' categories.  This is a countrywide competition so it is wonderful news that Co. Wicklow is so well represented.  This is unprecendented for any school in the county, perhaps in the country, and is testament to the huge amount of work in the promotion of Gaelic games that is going on in Kilcoole PS.  All in Allianz Cumann na mBunscol Chill Mhantáin wish them the very best of luck and will have fingers crossed for some awards to come to the Garden County.
The National A.G.M. will be held on Saturday March 9th and will be attended by two delegates from Wicklow.
Great Days Football at Day 1 of the Boys' Allianz Coughlan Cup
Day 1 of the Allianz Cumann na mBunscol Chill Mhantáin's Coughlan Cup, for 5th & 6th Class Boys, took place on Thursday 28th February in Bray Emmets'.  It was an 11-a-side blitz with no age limit.  Well done to all the participating schools.
Girls' Wicklow Times Shield Day 1 is Up Next!
Day 1 of the Allianz Cumann na mBunscol Girls' Football Wicklow Times Shield for 5th & 6th Class will take place on Wednesday 6th March at 11:45 in Bray Emmets' Grounds. This is a 9-a-side blitz, with no age limit and teams will be graded for day 2 of the competition.  Rules: Goalie to be used, points are worth 3, goals are worth 1.  The rules may change for Day 2.  Schools may enter as many teams as they wish. Please let Cormac Ó Buachalla, Oifigeach Peil na mBan know asap, via email or text/WhatsApp 0857652870 if you'll be attending and, if so, with the number of teams attending from your school. Hopefully we'll see as many schools as possible represented on the day.
Boys' Football Allianz Coughlan Cup Day 2  
13th/14th March Bray Emmets
Eleven-a-side at 11.45 a.m. (This is a competitive competition; your school will be contacted regarding which day you will be attending; goalkeeper, points worth 3, goals worth 1 point).
Girls' Wicklow Times Shield Day 2
20th March at 11.45 a.m. in Bray – 9 a-side (This is a competitive competition; goalkeeper, points worth 3, goals worth 1 point).
INTO Skills Challenge
The annual Allianz Cumann na mBunscol Wicklow Skills competition will take place in regional venues on the week beginning March 25th.  Please take particular notice of the age restriction regarding this event. Note that the age limit has changed and is now the same for all schools regardless of enrolment numbers.  Participants must be
born on or after January 1st 2007.
Each school is permitted to send 2 representatives per code to compete in:
* Gaelic Football (boys)
* Gaelic Football (girls)
* Hurling
* Camogie
Each pupil will only be permitted to compete in one code.
The top 2 pupils in each code from each area will be invited to compete in the County Skill Tests scheduled for April 3rd in Wicklow GAA Centre of Excellence, Ballinakill at 11am.  The top performing pupils in the County Skills tests will have the opportunity to represent their school and county during the half-time of selected All Ireland Series games during the summer, which is a wonderful opportunity.  All schools have been emailed the football and hurling/camogie skills tests with the 2019 Skills Challenge Enrolment Form, which must be brought along on the day.  It is encouraged that each school host their own internal tests to aid selection of their representatives before forwarding them to the regional skill tests.
The North-East test will take place on Wednesday March 27th in Bray Emmets, Boys/Girls Football at 11 a.m. and Hurling/Camogie at 12.15 p.m.
Dates and venues for the South and West regions will be confirmed as soon as possible but the competition is due to take place on the week beginning March 25th.  Please pay attention to the rules and date of birth outlined as they are very specific and must be adhered to.
If a child has represented Wicklow in Croke Park previously in any code they cannot take part at any level of the skills test again e.g. regional skills day etc.
Please be advised for those participating in the upcoming INTO Skills Tests that there are new skill tests for Gaelic football, while hurling remains the same.
Any school wishing to participate in the skills competition and other Cumann na mBunscol activites MUST have registered with Allianz Cumann na mBunscol Chill Mhantáin.
To register please send the attached Registration form and €50 cheque/cash to our Cisteoir, Emer Fahy, St. Anthony's Building, Kilcoole Primary School, Kilcoole, Co.Wicklow.
Please send results, reports or photos to pro.cnmb.wicklow@gaa.ie, follow us on twitter @cnmbwicklow  Keep up-to-date with all Allianz Cumann na mBunscol news in Wicklow on our website www.cnmbwicklow.ie