Community Heart Programme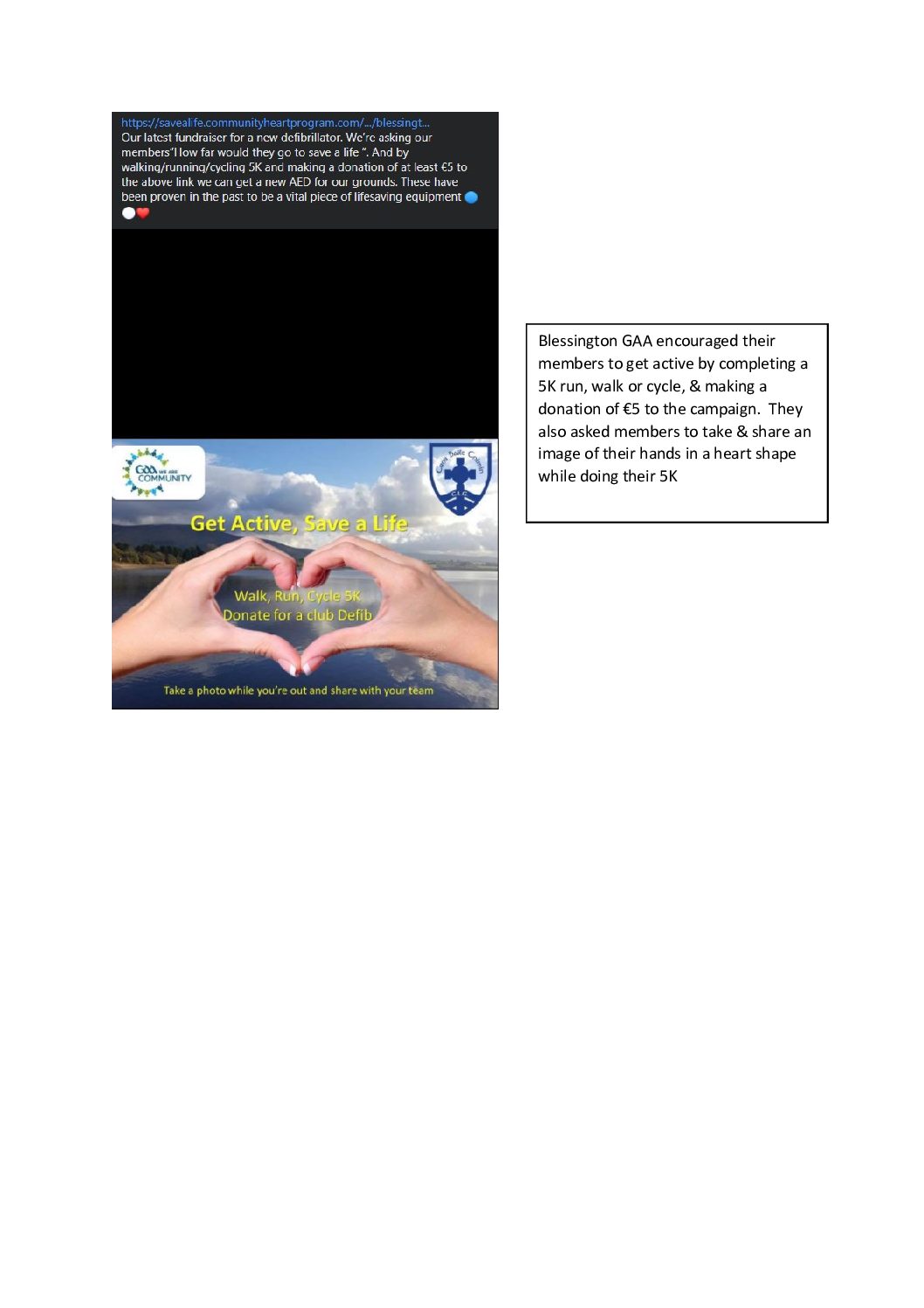 As you may have seen, recently we launched the GAA Community Hearts Programme, which you may have seen on the RTÉ News and heard on the radio. There was also some coverage in press media releases.  This important programme focuses on Defibrillator Awareness in our clubs.  Please see details below & attached that was issued to all club secretaries by GAA Communications.
Please re-share with club secretaries in your county, acknowledging that they may have received the communication previously.   Also, please highlight, that the registration of a club opting into the Community Hearts Programme can only be completed by club secretaries.  We've received several communications from individual members who would like to donate to their club but are unable to as their club hasn't been registered yet.
Further information can also be accessed by clicking on the link below:
https://www.gaa.ie/news/gaa-launch-community-heart-programme/
The GAA Community Hearts Programme gives clubs the opportunity to fundraise for AED(s) for their clubs/communities using a bespoke platform.  Clubs may consider opting in to the programme if:
They don't currently have access to an AED
AED(s) they currently have are 8-10 yrs old (AEDs have a shelf life and may not work correctly if older than 8yrs)
If needed to help clubs with ideas on how to fundraise, please see example attached of how one club raised the funds for their AED in a few days.