Coolboy Honour President Christy Gregan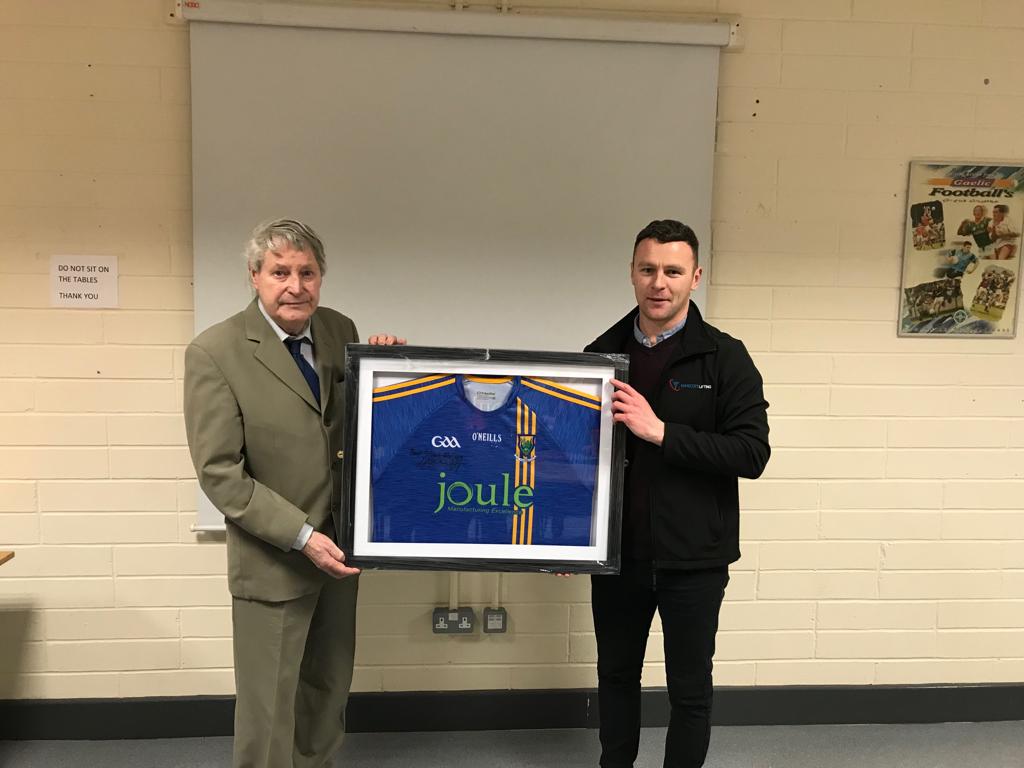 In the 1940's Coolboy Football team won a Junior Title but due to emigration the club was folded. I went to play with Carnew in the 70's. I won my first trophy in Ferns as a teenager with the Intermediate team. I won another title in the 70's. I was a Wicklow Junior selector with Michael Lawlor. During that time I returned to Coolboy to start my beloved Coolboy Club with Eddie Byrne R.I.P and John (Baker) Doyle.
I have been doctor, player, trainer, selector, secretary, chairman and now president, of which I am deeply honoured, of Coolboy GAA Club.
My highlight was on Tuesday evening, 19th Feb, when I got presented with a signed Wicklow Jersey by my friend and hero Leighton Glynn. I would like to thank COunty Chairman Martin Fitzgerald for showing us around Ballinakill, for the refreshments and for treating me like a celebrity. Also thanks to Mick Hagan, Eamonn Scallan and Leighton Glynn for taking time out to chat with me.
Christy Gregan
Coolboy GAA President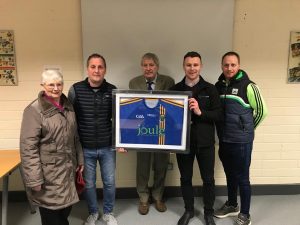 Mary Gregan, Damien O' Keeffe, Christy Gregan, Leighton Glynn and Michael Gregan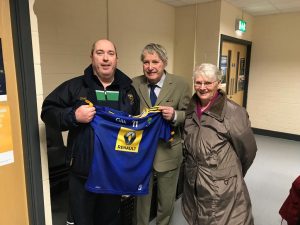 Eamonn Scallan, Christy Gregan, Mary Gregan