Cumann na mBunscol (Article 25)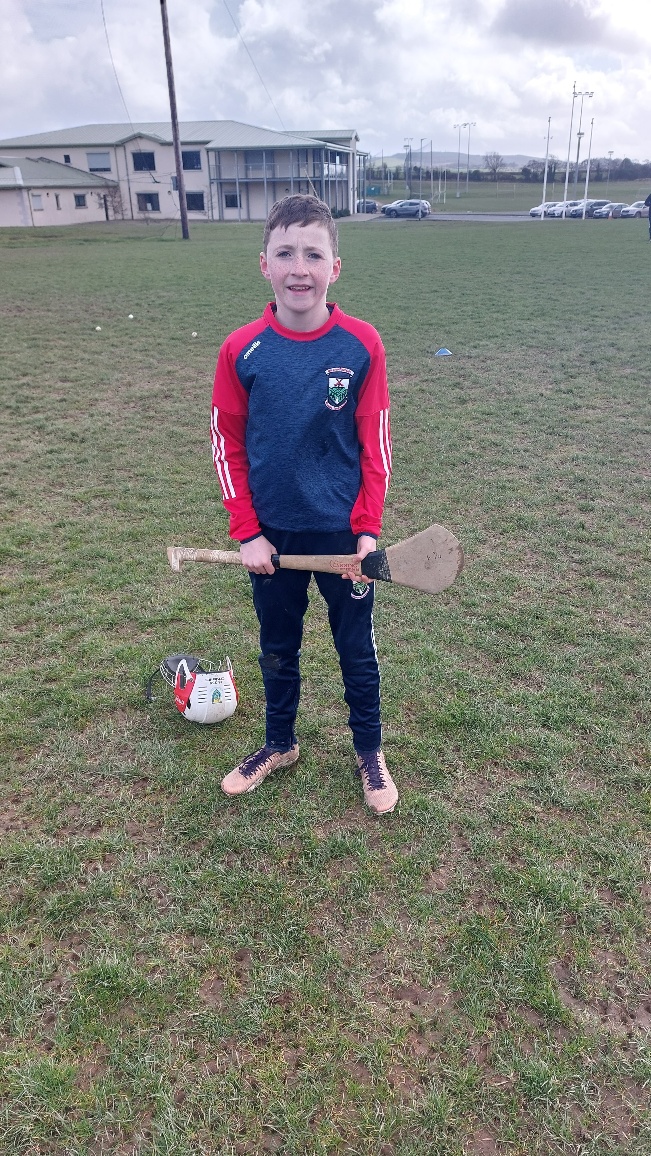 Congratulations to the Skills Winners
Well done to those who qualified to represent Wicklow and to play in Croke Park in the INTO Mini 7's during the summer.  We wish them the best of luck!
Boys Football
Harry Kavanagh, Scoil Naomh Íosaif 
Kevin McCart, Ravenswell Primary School
Girls Football
Lily Monahan, Scoil Naomh Íosaif
Hurling
Simon Lynch, St Joseph's Glenealy
Camogie
Lily Foley, Tynock National School
Lilli Hogan, Annacurra NS
Introduction to Coaching Gaelic Games (Foundation Award – FOOTBALL)
This course is aimed at Primary School Coaches as part of the Wicklow GAA Coach Education Program supporting local primary schools. 
Details:
Introduction to Coaching Gaelic Games (Foundation Award) Football Course
Primary School Teachers (North/East Wicklow) 
Venue: Ashford GAA Club 
Thursday 4th May, 4.30 pm to 7.00 pm, Session 1 – Theory 
Thursday 11th May 4.30 pm to 7.00 pm, Session 2 – Football Practical 
All 2 sessions need to be completed in full to be certified. 
The course is a collaboration with the GAA, LGFA and the Camogie Association. 
Please fill out the attached form and Jonathon Daniels (details below) will contact participants directly with the details closer to the dates. 
https://forms.office.com/Pages/ResponsePage.aspx?id=hrxFrNSvpUKfwz6H4bd_zuMXttyel3tKqMALl3GWe5lUOTEzVDYxTjNBVFI1MkpYMVZKSEw3VExVWS4u
Jonathan Daniels 
Wicklow GAA GDA
Leinster GAA Coach Education Tutor 
E: jonathan.daniels.gpo.wicklow@gaa.ie 
M: 0852734552
Upcoming Fixtures – North/East Wicklow
Credit Union Cup (Hurling)​
18th May at 11.45 a.m. (Venue to be confirmed). One day boys' nine-a-side hurling blitz.  Competitive based games.
Allianz Camogie Day​
25th May at 11.45 a.m. (Venue to be confirmed).  One day girls' nine-a-side camogie blitz.  Competitive based games
Sports Day 2023 – Information and Registration
What: Allianz Cumann na mBunscol Sports Day
Where: Charlesland Sports and Recreation Park, Greystones
When: Wednesday 7th June at 10 a.m. sharp.
Sports Day Meeting
The Sports Day meeting will take place on Wednesday 31st May in Newtown Primary School at 8 p.m.
The entry fee of €50 must be returned at this meeting.
1.     The meeting will deal with the organisation of the sports day
2.     School participants' numbers will be handed out
3.     Jobs will be allocated to ALL schools.
Due to the large number of schools taking part, for this to be a successful event and in the interest of fairness, it is essential that each participating school be represented and take responsibility for a job.
N.B. NO LATE ENTRIES FOR SPORTS DAY WILL BE ACCEPTED DUE TO THE RESTRICTED NUMBER OF LANES IN THE VENUE.
Online Registration
As in previous years we are using the online system for registration. This MUST be done before the meeting on Wednesday May 31st. 
You can register online by clicking on the following link for the Allianz Cumann na mBunscol Wicklow Sports Day Registration Page:
Upcoming Fixtures – West Wicklow
27th April​5th/6th Class mixed (Small Schools) Stratford @ 11.00am
4th May​5th/6th Class Boys Blessington @ 11.00am
25th May​5th/6th Class Girls Dunlavin @ 11.00am
15th June​1st/2nd class mixed Baltinglass @ 11.00am
Please send results, reports or photos to pro.cnmb.wicklow@gaa.ie, follow us on twitter @cnmbwicklow  Keep up-to-date with all Allianz Cumann namBunscol news in Wicklow on our website www.cnmbwicklow.ie