GAA Smoke & Vape Free Clubs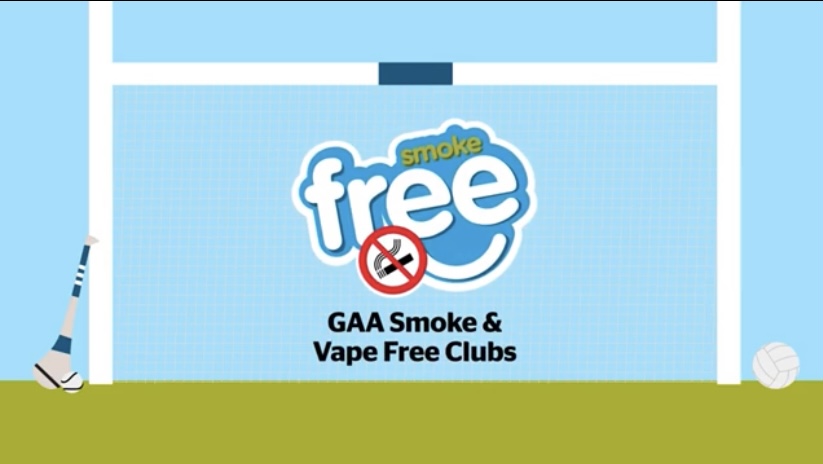 As part of World No Smoking Day (May 31st 2022) the GAA Community & Health department are encouraging all Healthy Clubs to transform their grounds into Smoke & Vape Free environments (smoking is not permitted anywhere on the club grounds).
Free Signage and support will be provided to clubs who express interest and it will be offered on a first come first served basis (closing date is June 20th). Priority will be given to official Healthy Clubs and those who haven't received free signage in the past. If there are additional funds available, clubs who have previously received signage may be offered additional signs but it's not guaranteed at this stage. County Grounds are also welcome to apply.
Before you express interest, please ensure you have commitment from your Club Executive. The decision to become a smoke- free club must be discussed and agreed at management level. The signage will be produced in June and will be delivered via courier before the end of July.
To find out more & express interest, visit https://www.gaa.ie/news/gaa-clubs-encouraged-to-become-smoke-vape-free-grounds/?fbclid=IwAR0sKn_TtdqUBGYY0ix3i3-bW4sJfnEK8u2bWNE0jdAFzvz7hZq6_FUJsos
This opportunity is available thanks to generous funding from Irish Life, Healthy Ireland & Tomar Trust. Clubs who receive the funding must adopt the Smoke & Vape free policy before 31 Dec 2022 and will be required to upload pictures on social media tagging our funding partners (more info will be provided to clubs when they sign up).