Go Games Referee Course 2021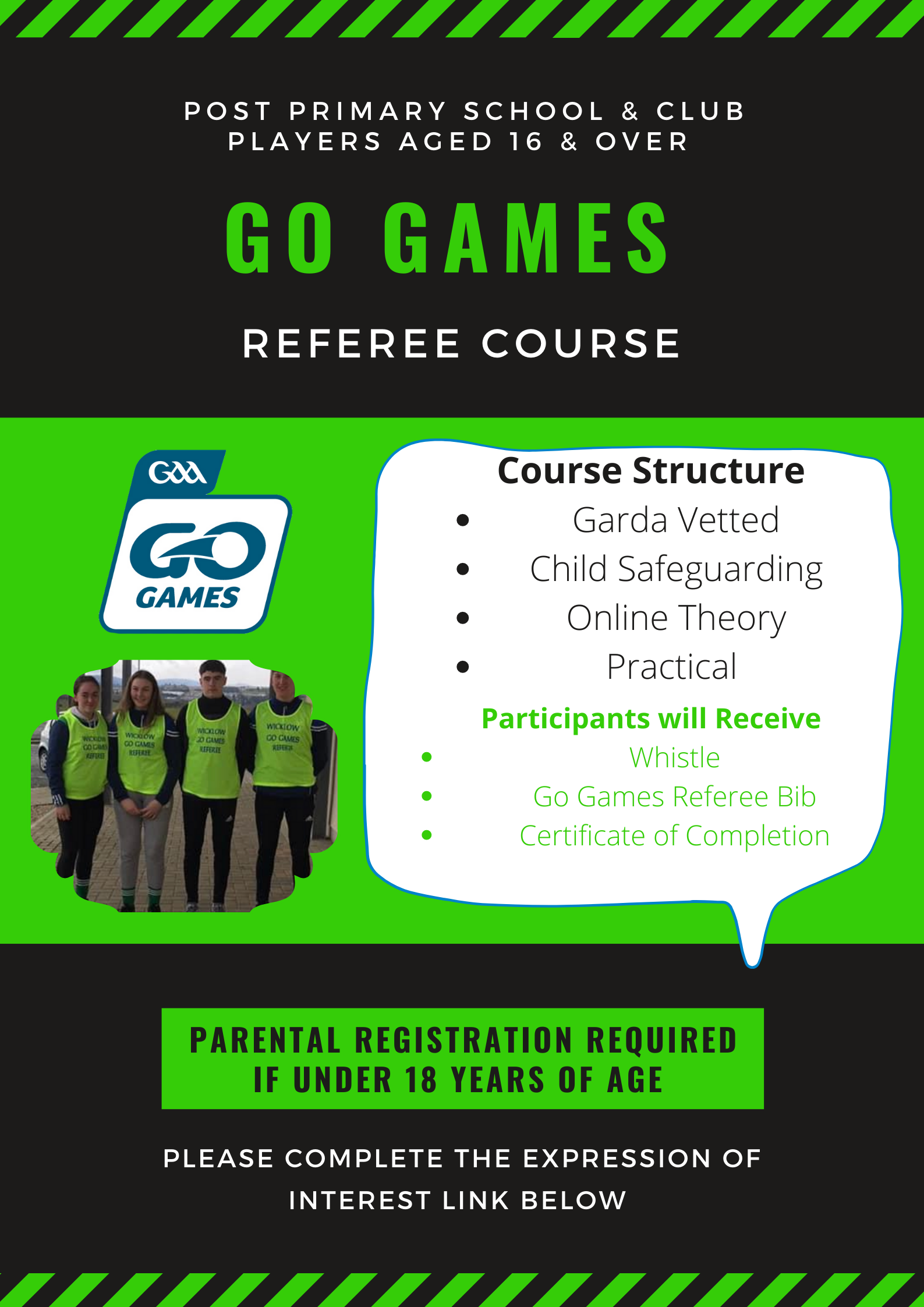 Wicklow GAA are planning to run a Go Games referee course for participants 16 years of age and over. This course will involve each participant completing the following:
Garda Vetting:
Each participant should have garda vetting or be in the process of completing it. Anyone under the age of 18 will require a parent/guardian to complete garda vetting process for them.
https://www.gaa.ie/the-gaa/child-welfare-and-protection/vetting
Child Safeguarding: 
Each participant should complete child safeguarding course. Wicklow GAA are planning to run a specific child safeguarding course for any participant that may require it. This course will cost 10 euro.
Online Theory Model/Exam: 
Participants are required to complete an online theory module via Microsoft Teams and also will be required to complete an online exam. The cost of this course will be 10 euro.
Practical:
On receiving the pass mark through online exam, participants will be required to referee at their local clubs U7/U9 training session under supervision of club Go Games coordinator/coach before they can officially Referee a Go Games Blitz
On completion of course each participant will receive a Go Games Referee Bib, Whistle and Certificate of completion.
can all Clubs please forward this information to your Minor teams and older players who may be interested.
Please see Go Games expression of interest link below. Details of dates of course will then be circulated to those who have expressed interest and registered.