Health & Wellbeing Update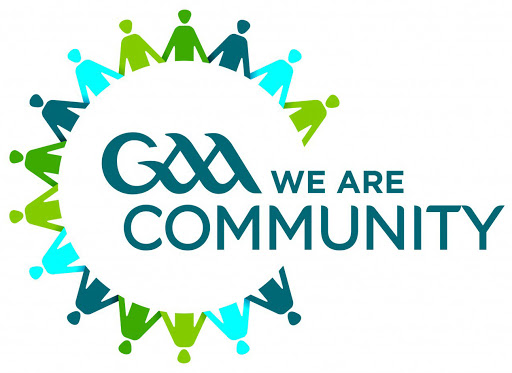 Please see below information to share with all your clubs.  Included is info on:
GAA Healthy Club Conference

GAA Generations Project

My Mind Matters Challenge

Keep Well, Keep Walking – Small Grants (26 Counties only)

GAA National Inclusion Fitness Day – Stories
Please find a selection of Healthy Club updates that may be of interest. This email is only being sent to you, as the main point of contact for Healthy Clubs so please share with your wider team, Club Secretary and members.
GAA Healthy Club Conference
Key speakers confirmed:
Dr Tony Bates, Renowned Psychologist & Writer

Conor Meyler,

Tyrone All Ireland Winner and

GAA/GPA Player of the Month for September

Keith Ricken,

Cork U20 Football Manager

Geraldine Mc Garrigle,

Ulster Wheelchair Camogie Player and Coach

Julia White,

Former Cork Camogie player and

six time All Ireland winner
Press Release: https://www.gaa.ie/news/healthy-club-conference-2021-open-for-registrations/ Social Media posts: Keep an eye on @official gaa social media accounts and please share the posts to spread the word.
Date: Saturday October 30th 2021
Time: 10am – 2.30pm
Registration Deadline: Monday October 25th
Link for to register to attend: HERE
GAA Generations
We are currently looking for all GAA, LGFA, Camoige members between 12-21years old to interview someone in their life aged 55+ on Gaelic Games experiences and belonging as part of our GAA Generations Research Project. We would love if you could share this opportunity amongst your network, this really is a worthwhile opportunity for all young people in your club. See links below to YouTube videos that you can share on your platforms. Visit GAA.ie/Generations for more information on how to get involved.
YouTube Video Links
https://youtu.be/2PvvVjI-Hbc , https://youtu.be/hYJ49XptRtE , https://youtu.be/FnJaqIvdi2Q and https://youtu.be/ZMcsb9dvMEM
My Mind Matters Challenge
For World Mental Health Day on the 10th October, The GAA Healthy Club Project is once more partnering with Irish Life to encourage club members to participate in a wellbeing challenge via the MyLife App that has the potential to raise €10,000 for Samaritans Ireland. For more information on how to get involved please click HERE. Irish Life have also developed some videos for sharing.
YouTube (short version) https://bit.ly/3B97Z4l
YouTube (long version) https://bit.ly/3A6Ecrp
Keep Walking, Keep Well Small Grant
If your club has completed or will complete a 6-week walking programme before the 30th of October 2021, you can now apply for the Keep Walking, Keep Well Small Grant. The funding for this scheme is provided by Healthy Ireland and administered by Sport Ireland. This grant scheme is open to all GAA,LGFA and Camoige clubs however it is limited to clubs in the 26 counties. To be eligible for the small grant the only thing your club must do is complete the application form HERE
This is a brilliant opportunity to apply for some much-needed funds for your club. The application will only take a couple of minutes to complete. Please note: if your club has recently been successful in securing a Keep Walking, Keep Well Small Grant please do not apply again.
GAA National Inclusive Fitness Day (NIFD)
The Community & Health team want to say a massive congratulations to all clubs who took part in the NIFD. See promotional stories and videos below. The Duleek- Bellewstown one is just gorgeous and so uplifting!
https://www.gaa.ie/news/duleek-bellewstown-show-the-way-for-national-inclusive-fitness-day/
https://www.rte.ie/learn/2021/0922/1248325-gaa-national-inclusion-fitness-day/