Hugh Byrne – Wicklow's First GAA President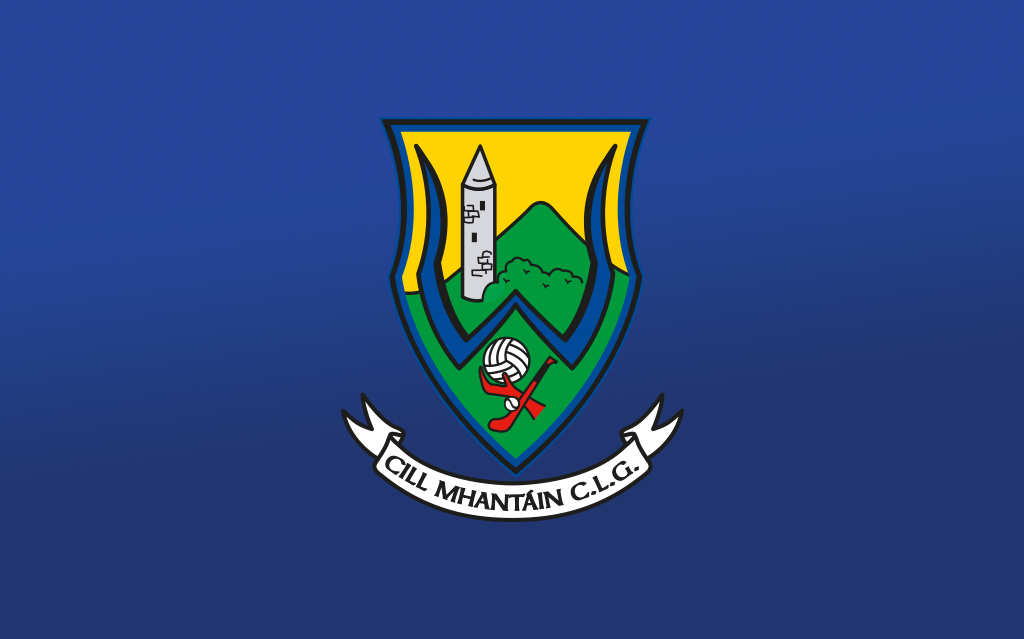 Nearly 60 years ago on the 2nd of April 1961 in the Aberdeen Hall of the Gresham Hotel on Dublin's O' Connell Street, a Wicklow man, Hugh Byrne, was elected to the highest office of the Gaelic Athletic Association. The delegates that represented Wicklow on Easter Sunday 1961 at the Gresham Hotel when Hugh Byrne was elected President were George Nichols (Central Council and County Secretary), James Kavanagh (Annacurra), Seán Connolly (St. Patrick's), Jackie Napier (Bray Emmets), Michael Turner (Ashford), Bob Byrne (Laragh) and Frank Cullen (Donard).
There were three candidates for the position on that day; Cork's Jack Barrett and Meath's Jack Fitzgerald were his opponents. After the first ballot Hugh was trailing his Cork opponent by 34 votes, but after the elimination of the Meath man the second ballot saw Hugh Byrne ahead by sixteen votes (150 – 134). Jackie Napier had the privilege of being a delegate at that Congress; he now reproduces a profile of the great man.
"He started in the schoolyard in Rathcoyle, Rathdangan and worked his way via club, district and county to the top post in the GAA. He was a crack sprinter, and good footballer, and a chairman who knew the rules backwards."
Kicking football at lunchtime in the national schoolyard, Hugh Byrne, son of PJ Byrne, "the old Master", was known as "Hugh the Master" to distinguish him in a school that was full of Byrnes. He was educated at Patrician College, Ballyfin and later St. Patrick's Drumcondra. In his youth he excelled at handball, athletics and football. He was a first class sprinter and won many events in the 100 yards and 220 yards.
He graduated from UCD with a BA and MA and took up a teaching post at St. Peter's National School in Little Bray. His first administrative post was when he spent a short term as club secretary of the Bray Emmets Club. Martin O' Neill, the Leinster secretary, was a team-mate. The following year they made it two in a row for the seaside town.
Hugh then moved back to his native Rathcoyle to take up a teaching post in the local school. With his three brothers, Mick, Paddy and Nick, he joined the Rathdangan team. On a Sunday afternoon in June 1936 they defied the odds in the county semi-final and recorded a shock victory over Bray Emmets before going on to defeat Donard in the final. For Hugh it was an historic three in a row. In the fifties he played on the County Junior Football Team.
Hugh was club delegate at West Board and County Board meetings and actively involved in organising the youth competitions in his own area.
He spent a term as Chairman of the West Board and in 1947 at the County Convention in Bray, he replaced his namesake, CM Byrne as Chairman of the County Board. Hugh served in that post for 22 years. During his chairmanship of the Leinster Council and his presidency of the GAA he still continued to stay on as Chairman of the Wicklow County Board, a remarkable achievement.
While he was President of the GAA he had the honour of presenting the Liam McCarthy cup to Matt Hassett (Tipperary) '61, Jimmy Doyle (Tipperary) '62 and Seamus Cleere (Kilkenny) '63 and the Sam Maguire cup to Paddy Doherty (Down) '61, Seán Óg Sheehy (Kerry) '62 and Des Foley (Dublin) '63. He also presided over the visit of Princes Grace and Prince Rainier III of Monaco to Croke Park. He also had the great pleasure of seeing his county men Eamonn Moules referee the Senior Football Finals of '62 and '63 and Jimmy Hatton referee the Senior Hurling Final of 1963 during his presidency.
He is credited with having had a tremendous grasp of the rules and having brought great dignity and honour to every post he held in the Association.
Hugh was Chairman of the Leinster Council from 1957-1959 having served as Vice-Chairman from 1954, a body of which he was a member for over 25 years. In 1966 he was elected Treasurer of teh Leinster Council. He was trustee of teh Association in the years 1968, '69 and '70 and President of the Wicklow County Board from 1969 until his death in May 1993. He was laid to rest in Cranareen Cemetery in the heart of his beloved Wicklow Mountains.