Information for Spectators at Games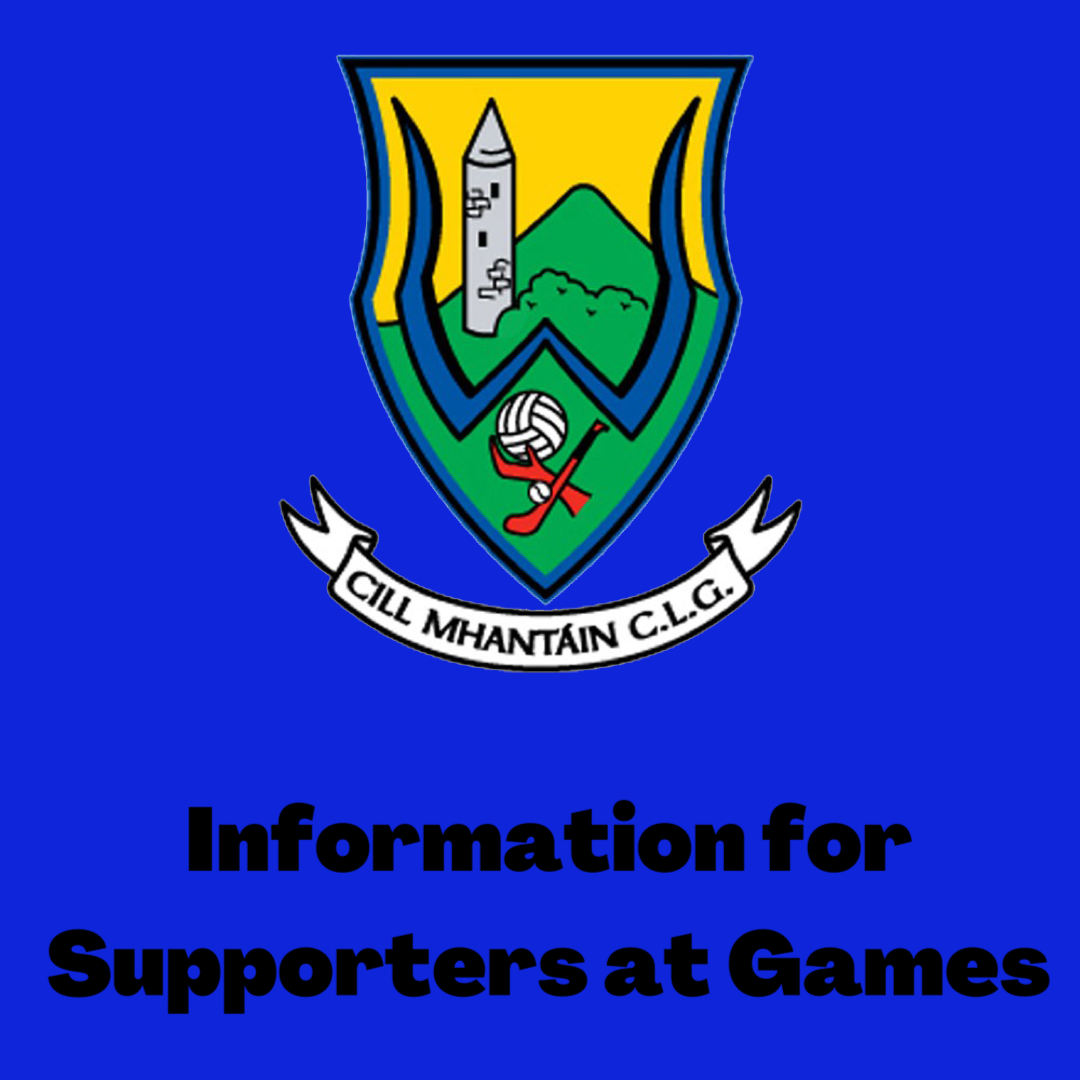 Admission to all Football Championship games this weekend is reserved for ticket holders. A limited number of tickets have been sent to participating clubs for distribution. There will be no tickets on sale at the grounds.
As per the Government Guidelines a maximum of 200 are allowed at all games. This number includes players, mentors, supporters (including children), officials, stewards, media etc. Everyone needs a ticket to gain entry to the grounds. Season tickets will be honoured at all venues.
Please do not arrive at a venue without a ticket.
Spectators must not attend games if they display any symptoms of COVID-19 and instead phone their GP and follow public health advice.
Individuals that are considered high risk or are in close contact with others who are considered high risk should not attend games.
Spectators should remain in the same area for the duration of the game, remain 2m apart and avoid intermingling with other individuals or groups.
All spectators are encouraged to bring their own hand sanitiser. The use of face coverings is strongly advised for all patrons over the age of 13.
Spectators must not enter the field of play at any time including pre-match, at half time and other intervals and after the final whistle.
Spectators are advised to keep their own record of contacts at a match for potential tracing purposes.
All spectators are encouraged to download the HSE tracing app.