Jack Boothman: Wicklow's Second President of the GAA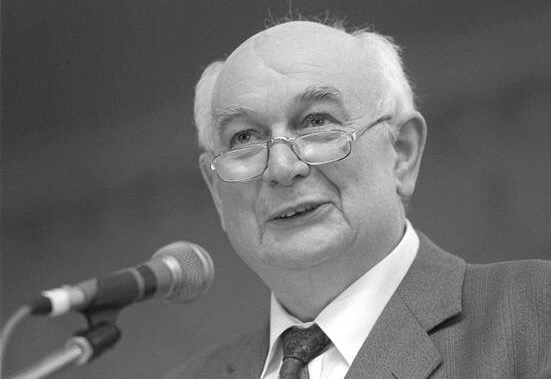 Having acted in various roles in the Association the late Jack Boothman served as GAA President between 1994 and 1997.
Jack was always active within in his own Blessington club. He was a former chairman of the West Wicklow District Board. Jack and the late Peter Keogh served on that board together. Jack is on record as saying that during that period this "deadly duo" had a light approach to their duties believing that being part of the GAA was meant to be fun. That period of their stewardship as Chairman and secretary coincided with a great rise of GAA activities in West Wicklow, particularly in juvenile Hurling.
The experience did a great deal to shape Jack's approach to GAA matters in his subsequent elevation to become Vice Chairman of Wicklow County Board and Wicklow representative on Leinster Council, and later Vice Chairman and Chairman of Leinster Council and the position of Uachtarán Cumann Lúthchleas Gael. Jack was elected Vice Chairman of Leinster Council at the 1984 Convention. In Termonfeckin, Co. Louth, after a marathon contest, Jack came from almost being eliminated on the first count to improve on each subsequent count and eventually carry the day. He served three years with Peadar Kearney, Louth, as chairman before taking on the chairmanship himself in 1987. This period was marked by the Railway Cup Footballers of the province completing a four in a row (1985, 1986, 1987 & 1988)and by the publishing of the GAA RAC Report which was the forerunner to today's Cúl Camps, Féile and Go Games. Michael Delaney was Rúnaí at that time.
Jack stood for President at the 1990 Congress and was runner up in a contest with Fermanagh man Peter Quinn. The big day came on Saturday 3rd April 1993 in a contest with the late Joe McDonagh (Galway), Michael Maher (Tipperary), Jimmy Grey (Dublin) and Michael Coyle (London). Jack polled 165 votes to become President Elect that was in the Burlington Hotel, Dublin.
The next year, 1994, he was installed as Wicklow's second President of the Association, and the first veterinary surgeon to hold the position, in the Slieve Russell Hotel in Ballyconnell, Co. Cavan. His presidency coincided with an important time for the Association. Both Jack and the Ard Stiúrthóir Liam Mulvihill were very forward thinking people and most of the planning for the great stadium in Croke Park was done during that period.
Jack and his wife Nuala were a great pair. Seldom did Jack appear without Nuala by his side and he often referred to her as his rock. Jack was a man who listened to both sides of an argument before he gave any answer or assessment. Jack Boothman will be fondly remembered, not only in Wicklow but all over Ireland and beyond. "An example to all."
Joe McDonagh, who succeeded Jack as Uachtarán in 1997 has also passed away. I wonder if the Blessington vet and the Ballindeerin teacher share a room in the halls of the Lord above. We can only wonder. Perhaps they are discussing the playing rules or a referee's report.
By: Jackie Napier