Lightning Protection Ireland Senior Hurling Championship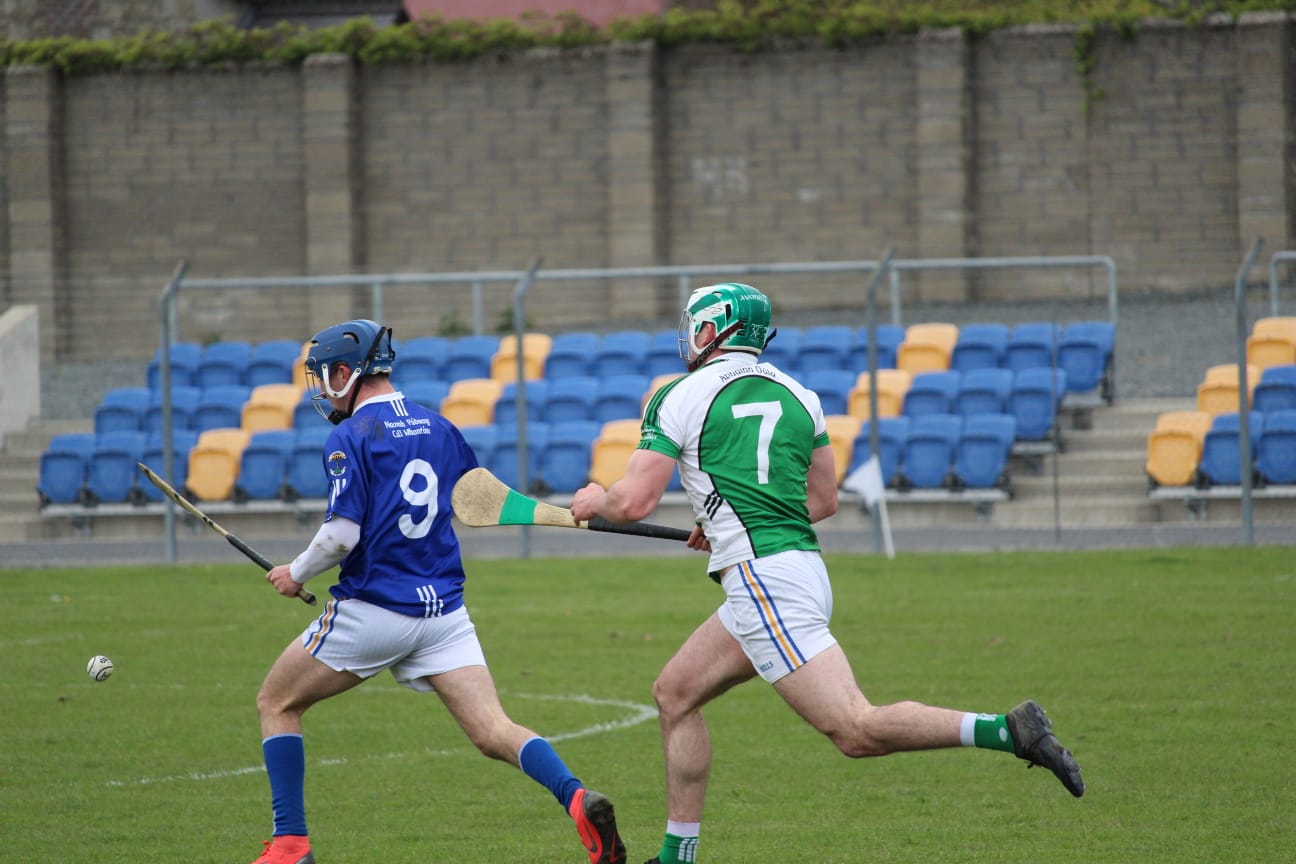 Bray Emmets 2-20 Eire Óg Greystones 0-08
In Round 1 of the Lightning Protection Ireland Senior Hurling Championship Bray Emmets took on neighbours Eire Óg Greystones in a windy Dunbur Park. The game started slowly with both teams trying to get to grips with the strong wind. Bray Emmets had the first goal opportunity but Dan O' Neill in the Eire Óg goalie deflected Michael Bolands shot over the bar. Stephen Kelly converted a long range point for Eire Óg. However a few minutes later the Eire Óg net was rattled. Conor McNally's puck out was won by Eoin McCormack who quickly moved the ball up the line to Michael Boland. Boland headed for goal, he hand passed the sliotar to Ronan McMahon who flicked the ball into the net. Despite playing against the wind Bray Emmets were ahead at the break on s score of 1-07 to 0-04.
Bray Emmets continued to pull away in the second half. Dan O' Neill made another great save in the Eire Óg goal but Diarmuid Masterson tapped in the rebound.
Despite the score line Eire Óg continued to battle until the end but found it hard to deal with a very lively Bray team. Bray Emmets will be pleased with the win and had ten changes from last years team.
Bray Emmets: Conor McNally, Seán Maloney, Karl Lacey, Cian Lohan, Ben Kearney (0-01), John Henderson, James Anders (0-01), Marc Lennon, Diarmuid Masterson (1-01), MacDarra O Mídheadh (0-06), Ronan McMahon (1-00), Eoin McCormack (0-04), Christy Moorehouse (0-03), Michael Boland (0-02), Davy Maloney (0-02). Subs used: Shane Lohan for J. Henderson, Ciarán McKay for M. Boland
Eire Óg Greystones: Dan O' Neill, Kevin Byrne, Billy Cuddihy, Daniel O' Connor, Kristin Flynn (0-01), Stephen Kelly (0-01), Eoghan Potts, Peter Keane, Michael Walsh, Leon Browne, Shaun Cranley (0-02), Gavin Parslow, James Cranley (0-01), Andrew Walsh, Danny Nolan (0-02). Subs used: Daniel Salmon (0-01), Conail Deeney
Referee: Ciarán Manley
St. Patrick's 0-18 Avondale 1-11
St. Patrick's started the stronger in this game with a point from Jim O' Brien in the first minute. This was quickly followed by Andy O' Briens first score. Andrew Conway pointed for Pats from 100 yards out. St. Patrick's were beginning to pull away when Avondale's Paul Gahan found the net. As a result St. Patrick's were only 4 points ahead at the break on a score line of 0-11 to 1-04.
In the second half Avondale increased their intensity and matched St. Patrick's with both teams getting a further 7 points each in the second half. One of these was a Gearóid Murphy converted a sideline for Avondale. Andy O' Brien ended the day with 11 points to his name while Eamonn Kearns clocked up 7.
St. Patrick's: Eoghan O' Mahony, Andrew Conway (0-01), John Connors, Dale Quinn, Michael Connors, Gerry Connors, Eddie Kelly, Ricky Quinn, Christy Moorehouse (0-01), Terry Healy, Wayne Farrell, Chris Kavanagh, George O' Brien (0-01), Andy O' Brien (0-11), Jim O' Brien (0-02). Subs used: John 'Bonner' O' Brien (0-02) for John Connors, John 'Dee' O' Brien for Terry Healy, Robert Moffat for Wayne Farrell
Avondale: Tom Finn, Cathal Doyle, Conor Sheehan, Keith Byrne, James Doyle, Eugene Dunne, Eoin Baker, Dean Gahan, Zack Cullen, Brian Burke, Eamonn Kearns (0-07), Karl Phelan, Paul Gahan (1-00), Gearóid Murphy (0-03), Niall Heffernan (0-01). Subs used: Jack Manley for Niall Heffernan
Referee: Ciarán Fleming. Replaced at half time by stand by referee Liam Keenan jnr due to injury.
Congratulations to Liam Keenan jnr who made his debut at Senior level.