Meet Sheila Naughton – Scór All Ireland Finalist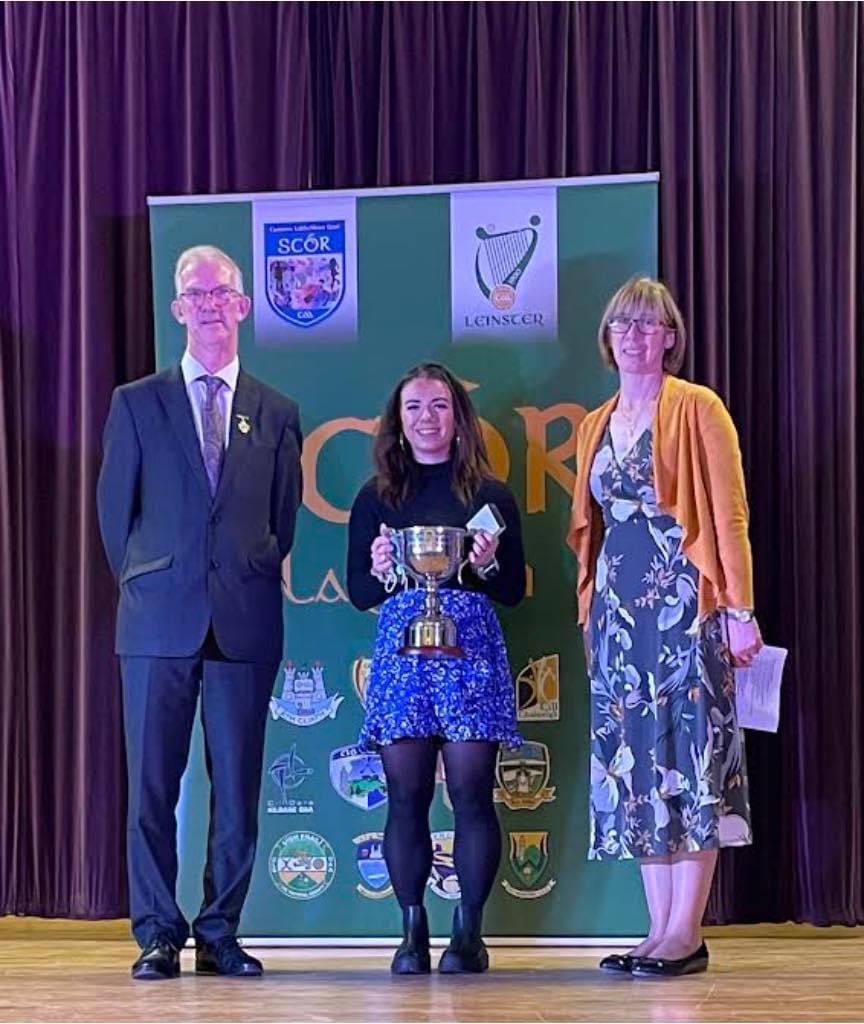 Interview Questions
Tell us a bit about yourself
I'm Sheila, I am 27 (closer to 30 than 20 L), I am from Blessington in Wicklow originally but I am living in Monaghan for the past 3 years. However, I'm always a Wicklow girl.
I am a member of Blessington GAA club, and despite playing football and hurling (we had no girls team) for a number ofyears, I now compete in strongwoman competitions and represent he GAA in the talent show side of things instead.
I went to school in Kilcullen and then went on to Trinity College to study drama and theatre studies (no surprise there) and I am now doing my masters in politics and international relations .
I work as a broadcast journalist and presenter for ShannonsideNorthern Sound having started in Eastcoast FM and I recently won an IMRO Radio Award for my work as a presenter of a current affairs show.
How did you first get into Scór? What made you choose the Aithriseoireacht/Recitation category?
I first did Scor as a child, I was 8 and I was big into dramaand I came second. I was devastated and never did Scór again. That was until 3 years ago. I wanted an excuse to perform and I had been sick and in hospital so when I got out I decided to cheer myself up by applying and competing in Scór. I got to the Leinster Final and I was hooked; I've done it since. The recitation makes sense for me because I am an actor and I love to make people laugh and being on stage as a character, so that encompasses all.
What was it like to be crowned Leinster champion?
I have wanted that title for years. I have never felt so proud and so thrilled. I am persistent and I knew if I kept trying and working on new pieces and coming back each year with something different that it eventually would land right. I also just feel proud to have Wicklow represented in the All Ireland.I can't wait to wave the flag later this month whether I win ornot.
You represented Wicklow at the Leinster final a few times before winning it. What did you learn from your previous final appearances before this year's success?
I learned to be a gracious loser. No one can say it is not disappointing when you put yourself out there and are unsuccessful but I think it is very valuable to learn how to lose and support those you are in competition with and I have struck up friendships with people I have met over the years at the competition.
I also learned the style and type of pieces that they like at Scórand I made sure to adapt each time and find new pieces until I got it right and was chosen. Every single year was a positive learning experience