Renault Ireland continues Sponsorship of Wicklow Senior Football Team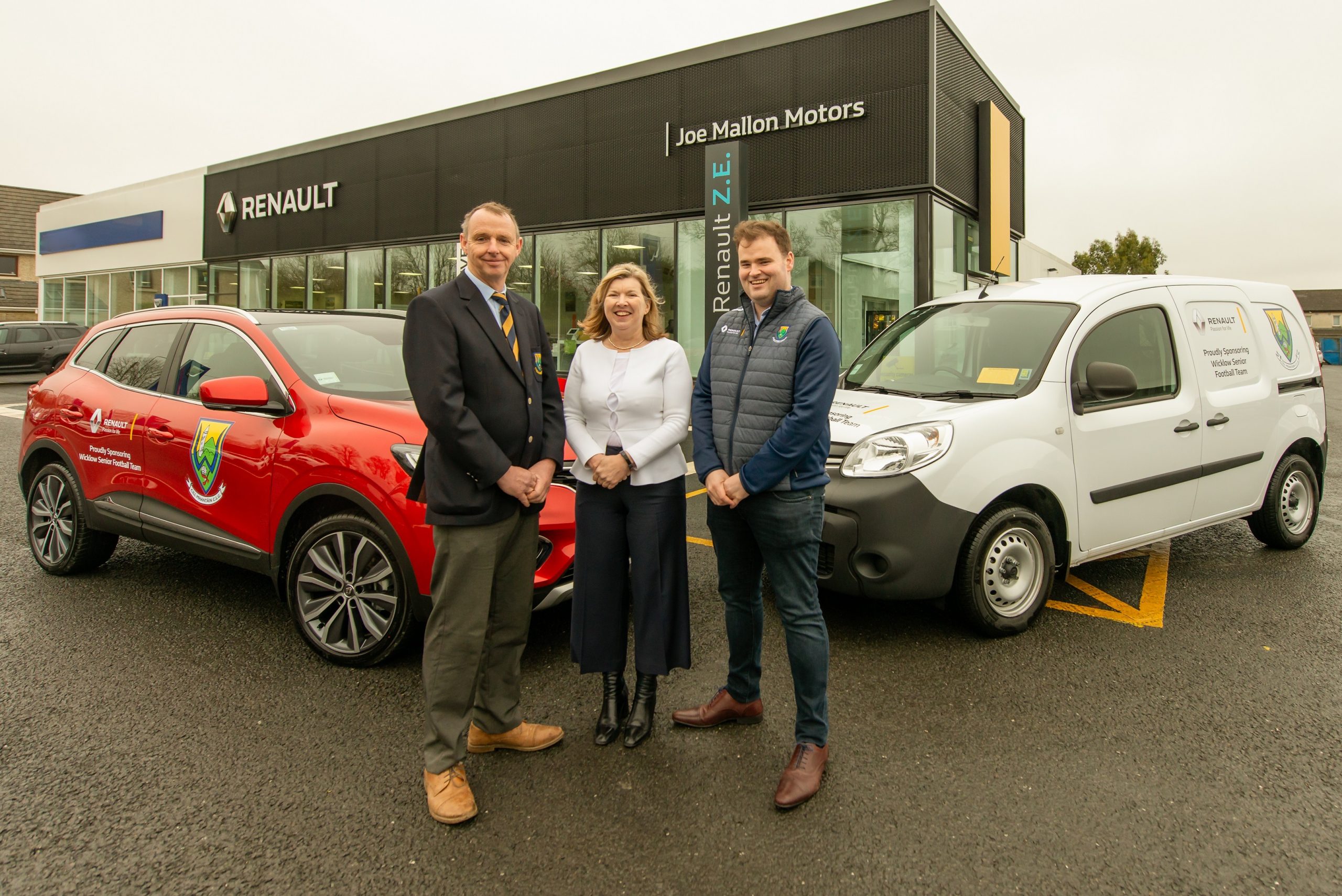 Renault Ireland continues Sponsorship of Wicklow Senior Football Team
Liz O'Gorman, Marketing Manager Renault Ireland, today handed over a sleek 201 Renault KADJAR and brand-new Renault Kangoo van to Wicklow Senior Football Team'sManager Davy Burke and Kit Man Ciarán Byrne.
In 2019, Renault announced a partnership with Wicklow GAA, sponsoring the Wicklow County Senior Football Team for three years. 
Renault Ireland is the official car partner of the GAA and GPA, cementing Renault's ongoing support for GAA heroes on and off the field. GAA Club members can avail of exclusive offers on new Renault models at its 27 Irish dealerships.
Liz O'Gorman, Marketing Manager, Renault Ireland:"We are thrilled to continue our sponsorship of the Wicklow GAA Senior Football Team in 2020. We wish the panel all the best in the upcoming League and Championship campaigns."
Martin Fitzgerald, Chairman Wicklow GAA: "Wicklow GAA are delighted that Renault are continuing their sponsorship of the Wicklow Senior Football Team. This successful collaboration has been beneficial to Wicklow GAA over the last number of years."