Scór Sinsir 2019 – Baile Coimín ar Mhuin na Muice!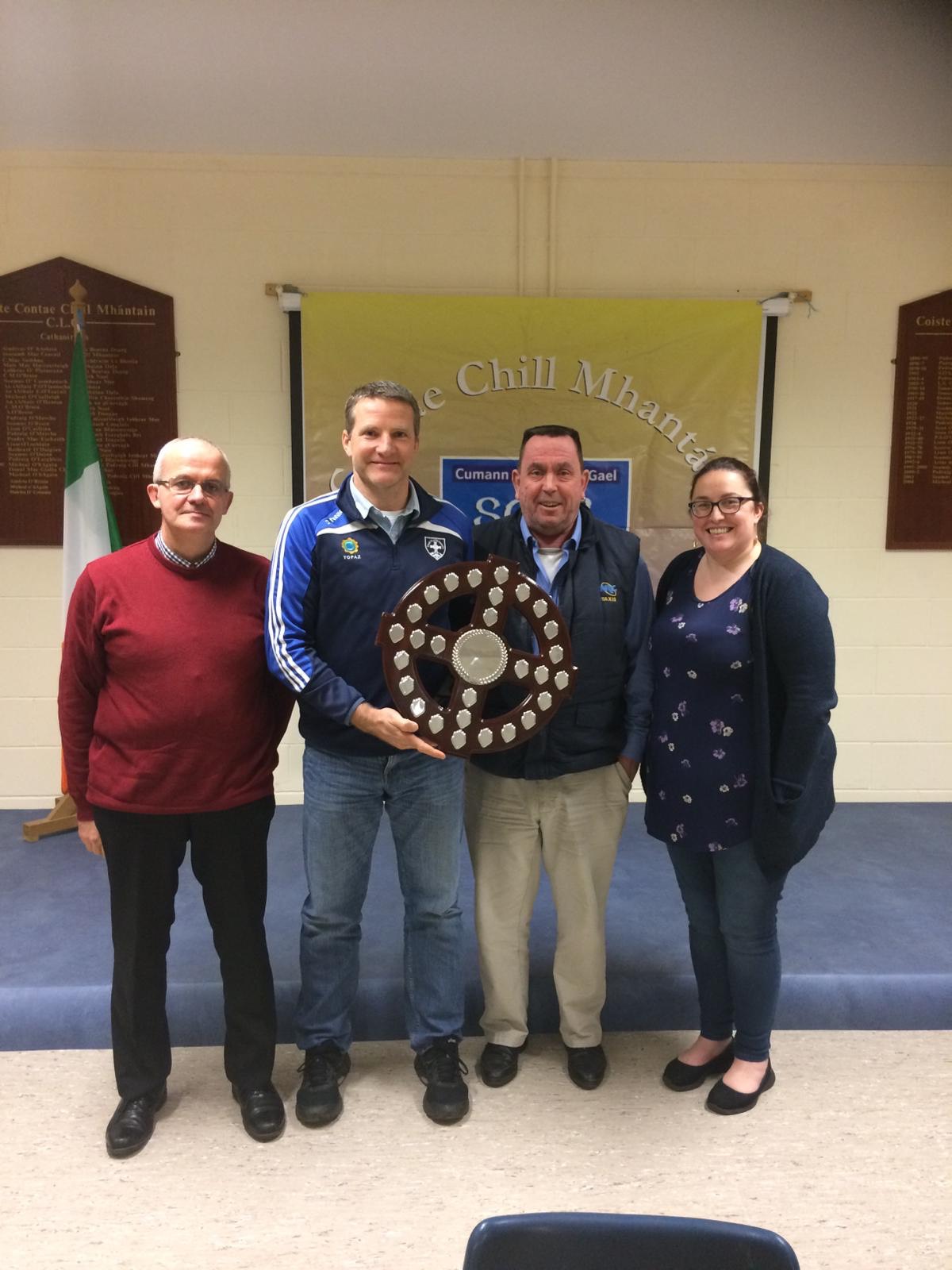 Scór Sinsir 2019 – Baile Coimín ar Mhuin na Muice!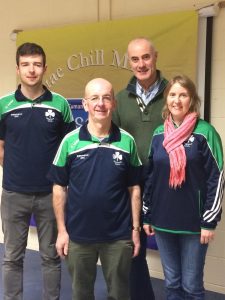 Ballymanus Quiz Team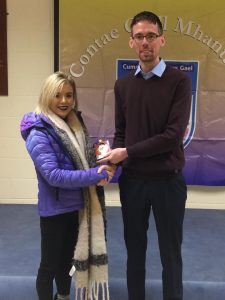 Sheila Naughton
The Scór Sinsir Finals for 2019 took place in Ballinakill Centre of Excellence on Friday last. The first Scór competitions took place nationally in 1969 so this represents a big year for Scór nationally. This is why the decision was taken to market this year's edition in Wicklow as Scór 50 even though, truth be told, Wicklow did not see its first Scór until 1976. The standard of entries this year was of a very high standard. Sheila Naughton retained her crown in the Aithriseoireacht (Recitation) category, stilling the audience with her captivating tale of familial heartache. She saw off stiff competition from Aughrim's Des Burton whose image-laden composition hugely impressed judge Mary Egan but not enough to wrest the title from the Blessington contestant. For the Tráth na gCeist, it was nip and tuck between Blessington and Ballymanus for all ten rounds. Ballymanus were seeking to get their hands on the Tom Walsh Memorial Shield for the second year in a row. In the end, however, it was Blessington who prevailed by 3 points in a competition where both sides dropped few marks. Rúnaí Scór Kathryn Noone was the Quizmaster for the Tráth na gCeist. Aithriseoireacht winner Sheila Naughton will go on to represent the county in the Leinster Final on March 10th in Wexford Opera House. The Blessington Tráth na gCeist team qualify directly for the All Ireland Finals on the 13th of April in Castlebar. They are Pat Brennan, Tommy McDonnell, Pat Molloy and Barry Murphy.
Comhghairdeas leo uilig! Ba mhaith leis an gCoiste Scór buíochas a ghabháil le gach duine a thug lámh cúnta ar an oíche, go mór mór an moltóir, Mary Egan agus Bridget Kenny an tOifigeach Caidrimh Phoiblí leis an gCoiste Contae agus Sandra O'Shaughnessy, oifigeach Ionad Barr Feabhais, Baile na Coille.