South Leinster Hurling Title for Coláiste Bhríde, Carnew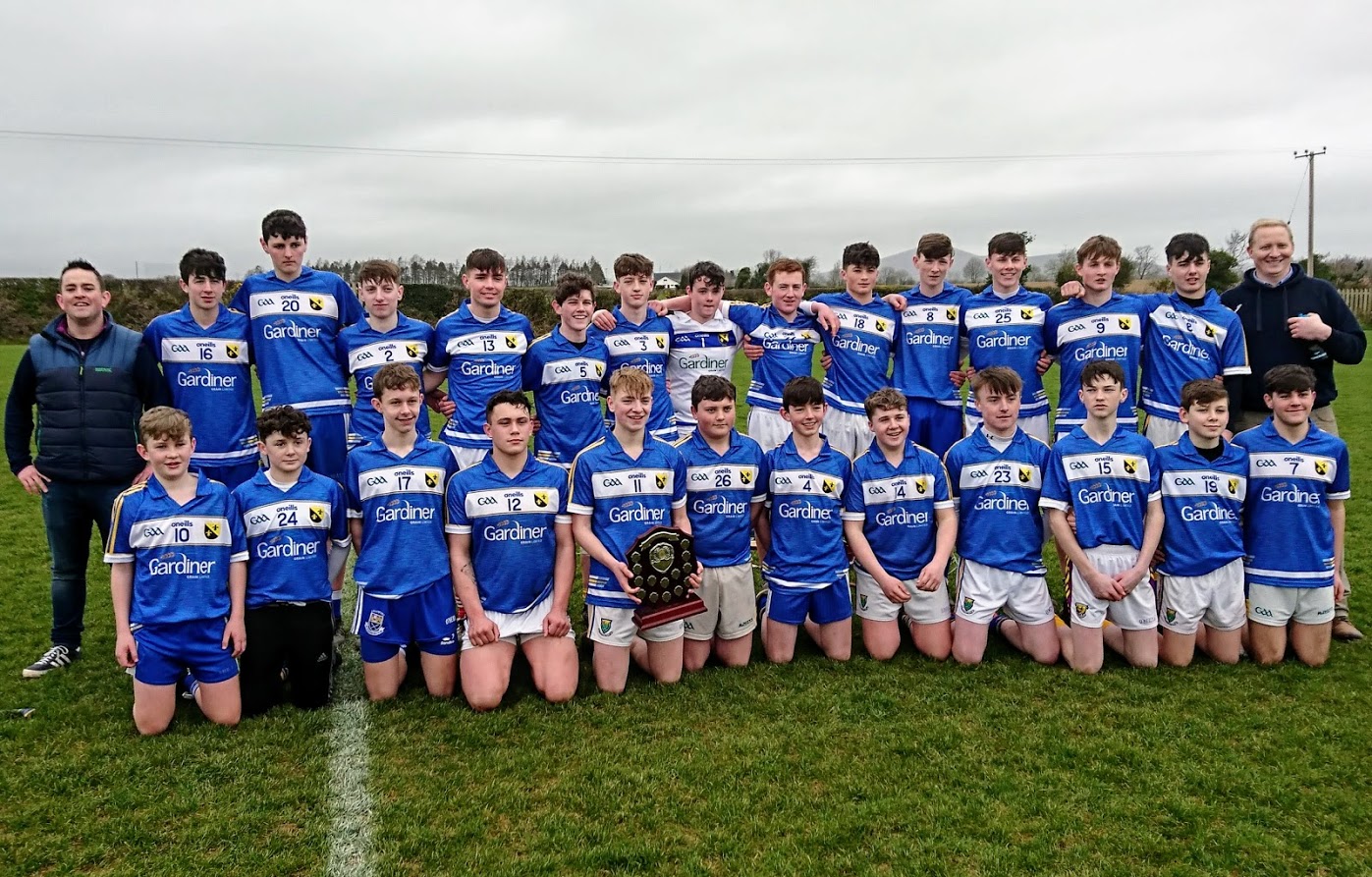 SOUTH LEINSTER HURLING TITLE FOR COLÁISTE BHRÍDE
Coláiste Bhríde Carnew 1-13  Wexford CBS 1-10
The replay of the South Leinster Junior Hurling C Championship final took place Ferns Centre of Excellence today. Extra time had failed to separate the sides at their first meeting and this replay was also closely contested.
The game was less than two minutes old when Joe Conroy shot to the net for the Carnew school after good work by Eoin Kavanagh. Colaiste Bhride had a very good spell in the middle of the first half adding 5 points in five minutes. However, Wexford CBS had a Josh Carley goal in the 22nd minute and at half time Colaiste Bhride led by 1-9 to 1-5.
Scores were harder to come by in the second half as both defences battled gamely. Most of the scores in this half came from frees but Wexford CBS could never get closer than three points from their opponents. Joe Conroy had a great goal chance for Colaiste Bhride in the 10th minute as he found himself in possession close to an unmanned goal but a defender came back quickly to block the goal bound shot.
Wexford realised that they would need a goal as time ticked away but goalkeeper Adam O 'Donoghue and his defenders, with Eoin Kavanagh to the fore, snuffed out any possible chances for a deserved win.
Referee was John McCormack Kilkenny
Colaiste Bhride captain Owen Young was presented with the trophy after the game. They now go on to seek a Leinster title that so narrowly eluded them last year.
SCORERS : Colaiste Bhride Owen Young 0-11, Joe Conroy 1-1, Eoin Kavanagh 0-1.  Wexford CBS: Eoin Hartigan 0-8, Josh Carley 1-1, Zach Breslin 0-1.
COLAISTE BHRIDE TEAM: Adam O'Donoghue, John Young, Conor Wafer, James Doyle, Adam Hadden, Eoin Kavanagh, Thomas Collins, Sean Hughes, Shane Browne, Brendan Tobin, Owen Young, Thomas Hayden, Cian O Tuama, Joe Conroy, Stephen Kenny.