Tá Scór na nÓg ar ais! Scór na nÓg is back!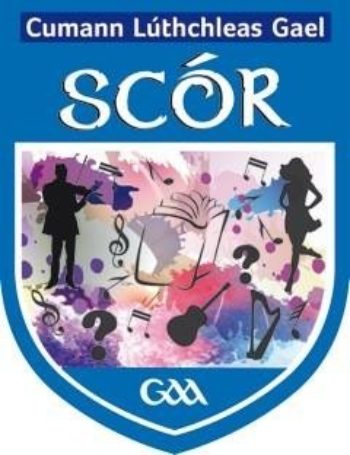 After a gap of over 2 years, Scór na nÓg is back. Following a meeting of An Coiste Gaeilge agus Cultúir, the evening of Friday 11th of March 2022 has been chosen as the date for our 2022 Scór na nÓg County Final. At the time of writing, the venue is still to be confirmed.
Scór na nÓg is an under 17 Competition. For Scór na nÓg 2022, that means 2005 birthdays and younger. There is no lower age limit so entries from the upper end of primary school are also welcome.
Scór represents a great opportunity to showcase the talent in your local area and also to attract new members to your club. For club members, it is a huge opportunity to represent your club and parish at county, provincial and national level. For examples of songs you could sing in the Amhránaíocht Aonair/Solo-Singing Competition, click here.
For more information ask your club's Oifigeach Gaeilge (Irish Officer) or Rúnaí (Secretary). Alternatively, contact Oifigeach Gaeilge agus Cultúir CLG Chill Mhantáin Shane Byrne at (087) 2291548 or irishculturalofficer.wicklow@gaa.ie or Rúnaí Scór, Kathryn Noone, at Kathryn_noone@yahoo.co.uk.