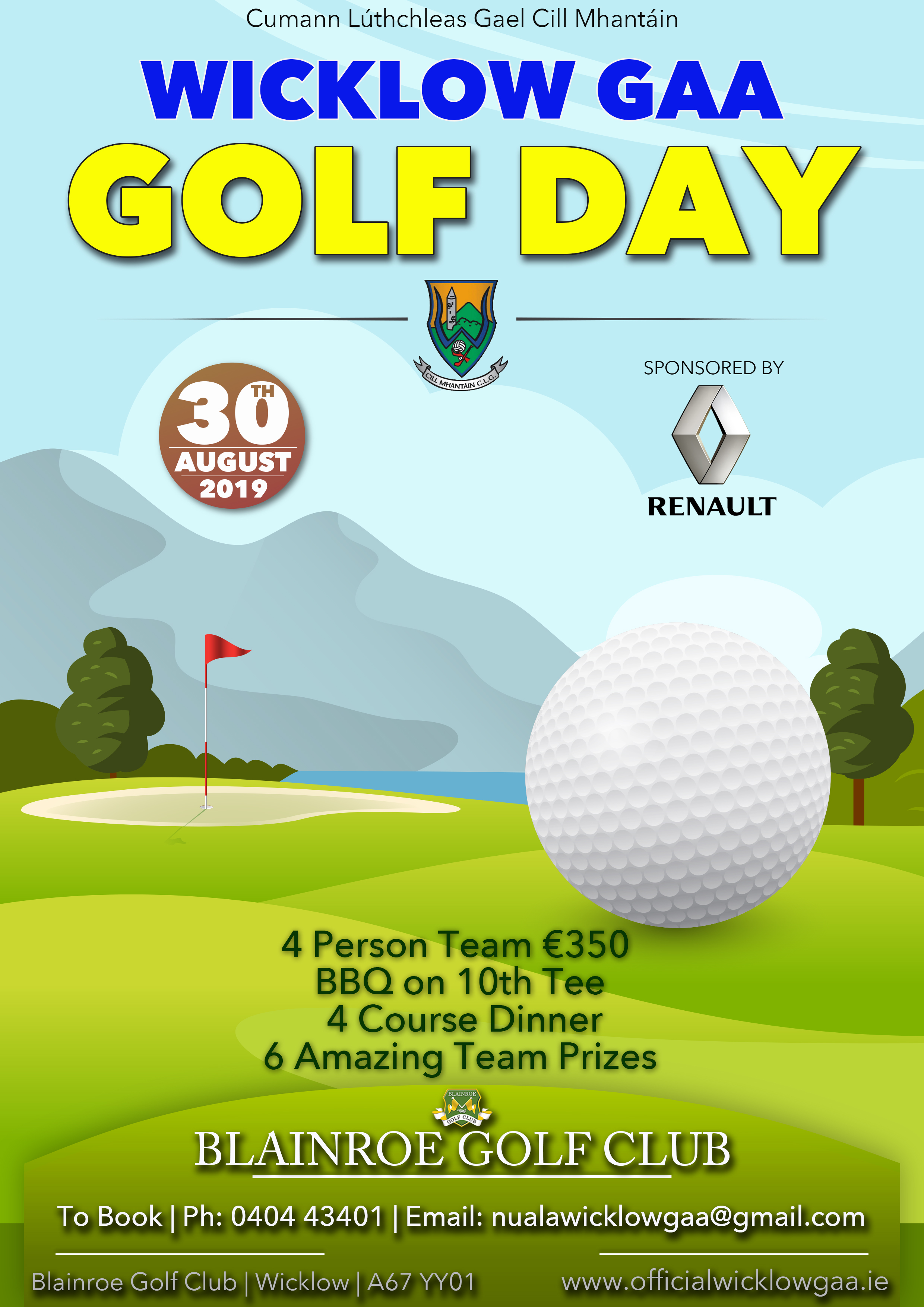 WICKLOW GAA CLASSIC GOLF DAY
FRIDAY 30TH AUGUST
BLAINROE GOLF CLUB, WICKLOW
Wicklow GAA's annual golf day is back for 2019 – and it's bigger and better than ever! One of Wicklow's most popular networking events, join teams of past & present Wicklow players plus key figures from the world of business, law and old friends to enjoy 18 holes of golf on one of Irish Golf Digest's top 100 golf courses in Ireland. Wicklow GAA All funds raised at this event go towards the development and promotion of GAA around the county for U17 and downwards.
What's included?
• Four-person team
• Six amazing team prizes
• Refreshments
• Four-course dinner after the golf tournament
• BBQ on the 10th tee
• All tee times before 10am get a breakfast bap
Price: €350 per team
Blainroe Golf Club: If you are a golfer and haven't played Blainroe, you really don't know what you're missing. 18 holes with breath-taking views, superb greens and beautifully manicured golf course, Blainroe Golf Club is a must-visit for all golf enthusiasts.
To book:
Phone: 0404 43401
Email: nualawicklowgaa@gmail.com