Wicklow Hurlers take victory in Birmingham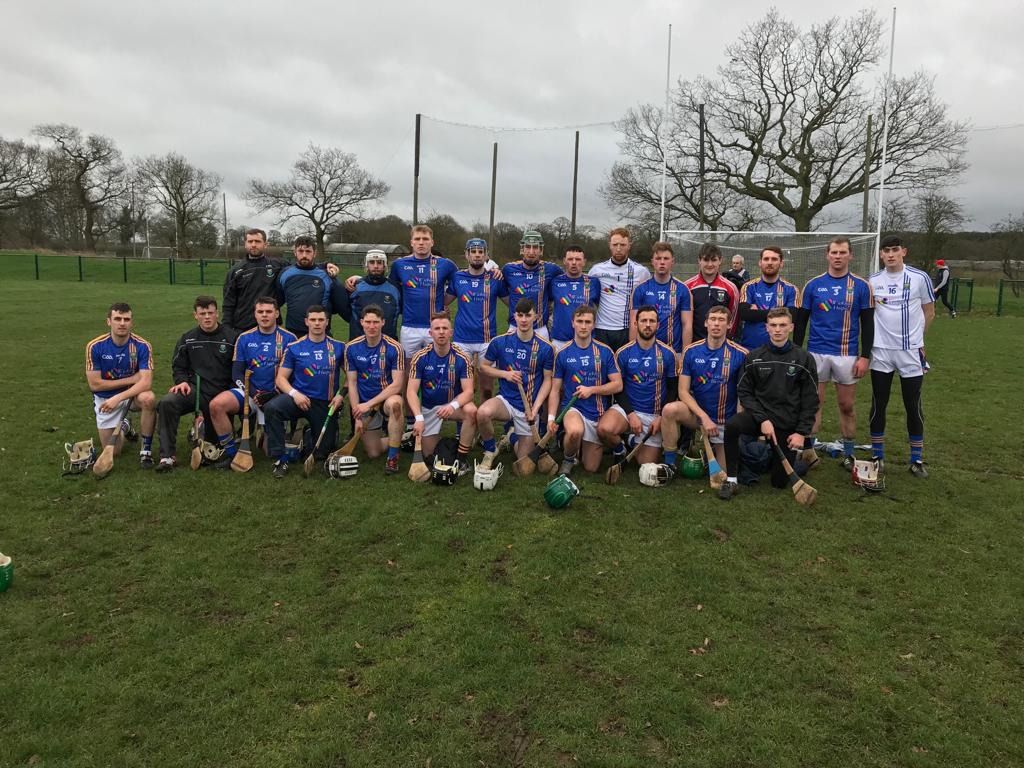 Wicklow made the trip to Birmingham to take on last years Div 3A winner Warwickshire in the first round of the Div 2B league.
Warwickshire looked like they were going to push Wicklow all the way in the first half as they played with a strong wind. Wicklow lost their influential centre forward Pádraig Doyle early in the first half with a facial injury. Warwickshire were ahead at the end of the first half on a scoreline of Warwickshire 0-07 Wicklow 0-06.
Warwickshire increased their lead to 2 points straight after the interval but the game turned when Michael Boland scored a Wicklow goal. Shortly after Niall Kennedy, the Warwickshire centre forward, was red carded by referee Justin Heffernan following an altercation with Peter Keane. The introduction of Wicklow subs John Henderson, Jack Doyle and Christy Moorehouse had a big influence on the result. Wicklow had a much stronger second half and went on to win on a scoreline of Warwickshire -11 Wicklow 2-20.
Wicklow scorers: Enda Donohoe 0-08 (6 frees, 1 '65), Michael Boland 1-04, John Henderson 1-01, Danny Staunton 0-03, Eamonn Kearns 0-02, Jack Doyle 0-01, Christy Moorehouse 0-01
Wicklow Team: Robert Fitzgerald, Brian Kearney, Billy Cuddihy, Martin O' Brien, Gary Byrne, Stephen Kelly, Warren Kavanagh, Ronan Keddy, Peter Keane, Eamonn Kearns, Pádraig Doyle, Danny Staunton, Gary Hughes, Enda Donohoe, Michael Boland (Subs used) Jack Doyle for Pádraig Doyle (inj), John Henderson for Ronan Keddy, Christy Moorehouse for Gary Hughes, James Cranley for Enda Donohoe, Eoin McCormack for Danny Staunton