Wicklow made the trip to Donegal a successful one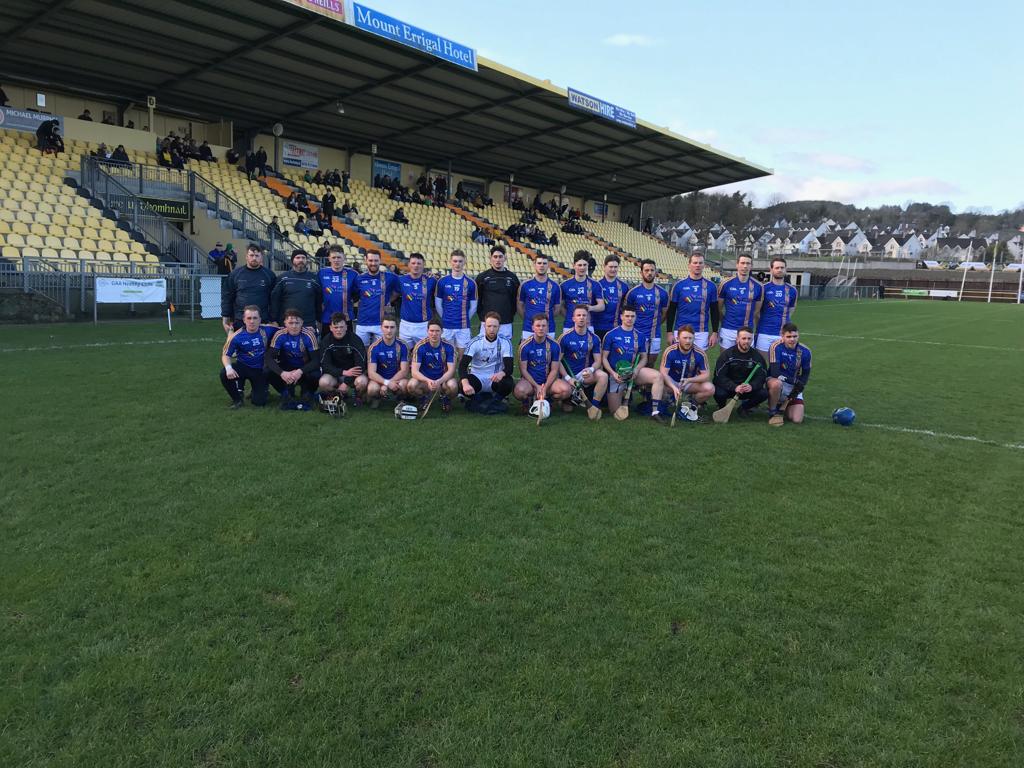 Wicklow hurlers made the long trip to O' Donnell Park, Letterkenny a successful one. Wicklow were missing three players from the Down game, Eamonn Kearns, Peter Keane and Pádraig Doyle.
Donegal started with a free pointed by top marksman Lee Henderson and was quickly balanced by a Wicklow point by Danny Staunton. After 15 minutes the score was 0-04 to 0-1 in favour of Donegal after three soft frees conceded by the visitors. Wicklow responded with a point from play from Enda Donohoe. At this point Andy O' Brien made a welcome return to inter-county hurling replacing the injured Ronan Keddy. Wicklow's Christy Moorehouse pointed from a free in the 24th minute. A point from Andy O' Brien and another free from Christy Moorehouse put Wicklow a point ahead. Donegal finished the half with three quick points to lead at the break on a scoreline of 0-08 to 0-05.
Donegal opened the second half with a point from play. From the puck out Robert Fitzgerald picked out Warren Kavanagh who delivered a long ball into Eoin McCormack. Eoin plucked the ball out of the air, turned and fired home to the Donegal net. Donegal quickly replied with a point but this was cancelled out soon after by a Christy Moorehouse free. At this stage Eamonn Scallan introduced Luke Evans for Christy Moorehouse and Jonathon O' Neill (jnr) for Michael Boland. Wicklow, with the wind at their backs, had a purple patch and with points from Warren Kavanagh, Enda Donohoe, Luke Evans and a goal from Jonathon O' Neill they went 2-10 to 0-12 ahead. Enda Donohoe scored another point for Wicklow while Donegal had three more pointed frees from ace free taker Lee Henderson. Rónan Byrne replaced the hard working Jack Doyle and Ciarán Breen replaced Brian Kearney.
Wicklow finished strongly with points from Enda Donohoe and Andy O' Brien. Wicklow backs and midfield played very well. Young players Luke Evans, Jonathon O' Neill, Jack Doyle and Eoin McCormack impressed.
Wicklow scorers: Eoin McCormack 1-01, Jonathon O' Neill 1-01, Enda Donohoe 0-04 (3 frees), Christy Moorehouse 0-03 (3 frees), Andy O' Brien 0-02, Warren Kavanagh 0-01, Luke Evans 0-01, Danny Staunton 0-01
Wicklow: Robert Fitzgerald, Martin O' Brien, Billy Cuddihy, Brian Kearney, Gary Byrne, Stephen Kelly, Warren Kavanagh, Jack Doyle, John Henderson, Ronan Keddy, Enda Donohoe, Danny Staunton, Christy Moorehouse, Eoin McCormack, Michael Boland. Subs: Andy O' Brien for Ronan Keddy, Like Evans for Christy Moorehouse, Jonathon O' Neill for Michael Boland, Rónan Byrne for Jack Doyle, Ciarán Breen for Brian Kearney
Donegal: Paul Burns, Conor Park, Pauric Doherty, Stephen Gillespie, Gavin Browne, Christoper McDermott, Jack O' Loughlin, Joe Boyle, Danny Cullen, Ciaran Matthewson, Lee Henderson, Conor O' Grady, Sean McVeigh, Ronan McDermott, Dillon Duffy.
Half time score: Wicklow 0-05 Donegal 0-08
Full time score: Wicklow 2-14 Donegal 0-15